Dog Walking and Mid-day Potty Breaks
With the commute from Round Rock plus a normal dog-eat-dog work day, pet owners are away from their furry babies ten hours or more a day. Our experienced staff is available to give your little four-legged guy a much-appreciated, mid-day potty break and a relaxing walk. What a great way to relieve your canine kid's boredom during those long days!
As pet owners ourselves, we understand that sometimes things come up. Plans change. No longer do you have to feel guilty about staying late at work or miss going out with the gang. Contact Wagg'nPurr Pet Sitters now!!! We can be there quick as a dog can lick a dish. We are available to our pet clients year-around, even during all the major holidays.
'Round the Block $19.00 + $2.00 per additional dog
A quick, 10-minute walk around the block with fresh water on return. Great for letting them stretch their legs.
The Dog Stroll $24.00 + $2.00 per additional dog
A leisurely 25-30 minute walk around the neighborhood with fresh water on return.
A holiday surcharge may apply.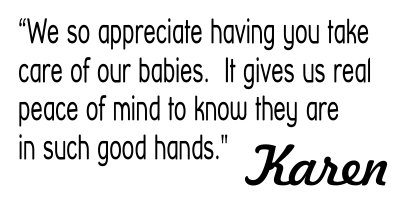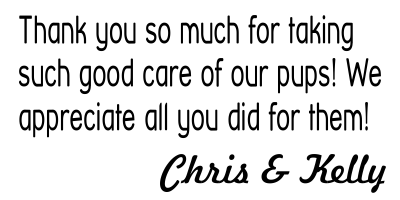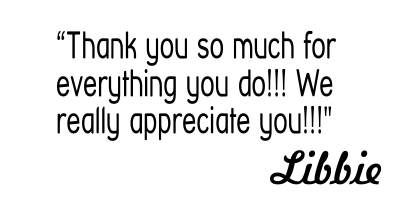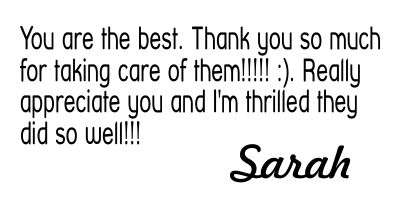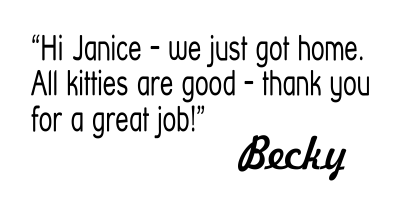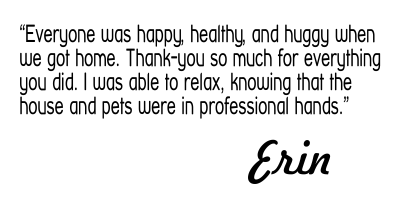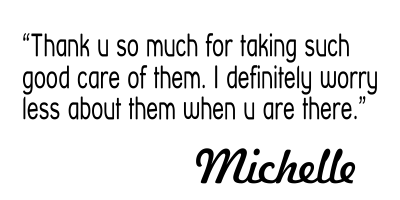 Are you Ready?
We offer a complimentary* consultation where we will get acquainted with your individual pets, discuss your pets' routine, answer questions, transfer keys and tour your home while discussing detailed instructions on how to care for your pets.