We love cats! Our cat sitting service ensures that your kitties get the attention they prefer, whether you have an outgoing kitty or a scaredy cat. If they don't want any affection, we understand that too and don't take it personally. We take pride in the fact that after a couple of visits, even our shyest of feline friends gives us a purr and a warm kitty greeting.
The Cat's Meow 20 minutes $21.00
All that and a bag of cat nip! Especially for "cats only" households. 20 minute visit includes feeding, fresh water, litter box cleaning and lots of love (if they want it). Up to two cats. Add $2 per additional cat *Home Security features included.
For the well-being of the pets in our care, we must visit cats at least once every 24 hour
*Home Security features include collecting the mail and newspaper, bringing in/taking out the trash and recycling, opening and closing blinds, and turning on and off lights to help deter cat burglars (or any unwanted visitors).
A holiday surcharge may apply.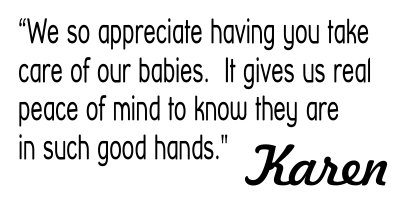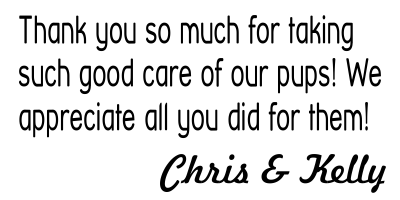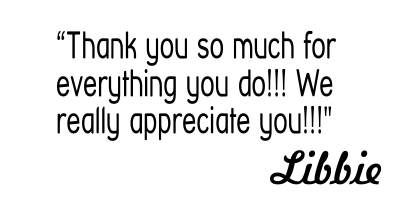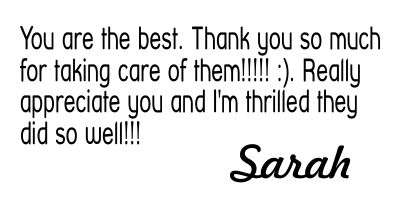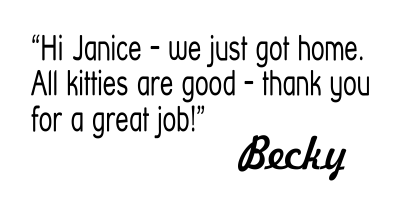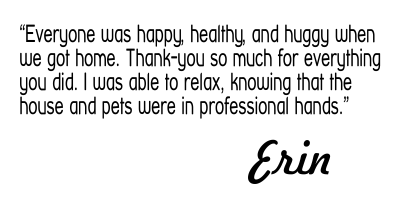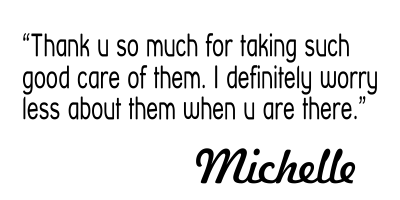 Are you Ready?
We offer a complimentary* consultation where we will get acquainted with your individual pets, discuss your pets' routine, answer questions, transfer keys and tour your home while discussing detailed instructions on how to care for your pets.